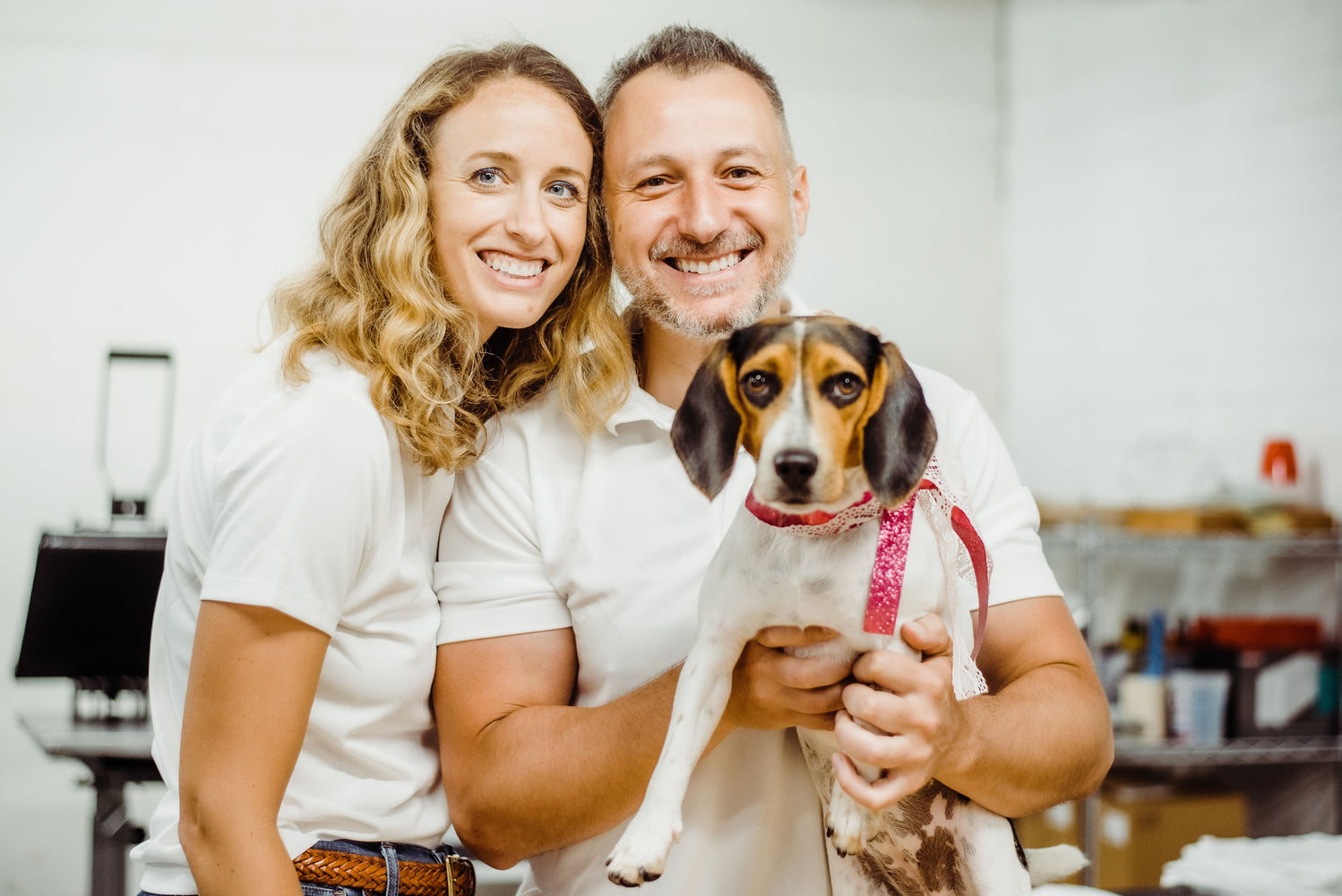 About Tall Girl Prints
After finishing his MBA at Wake Forest in Charlotte, NC Gabriel wanted to launch a business. He was already in the industry of DTG and Embroidery machinery for almost 20 years.
Gabrial met Laura in late 2019 and with Laura's encouragement, Gabriel left his full time job and started Tall Girl Prints in March of 2022. 
Gabriel drives innovation, design, and production for the company with Laura's support on sales & customer experience, and they started this company to bring beautiful, custom designs to the Charlotte area (and to support their tiny beagle Pina, and her upscale lifestyle).
We give honor and credit to God for any success this business will have.
WHAT SETS US APART
We are local and support local- come visit our shop in Southend!
No order too big or small- the minimum order is just one piece!
We care about our customers - and love seeing your designs come to life!